Is a Rollover Right for You? [Free Report]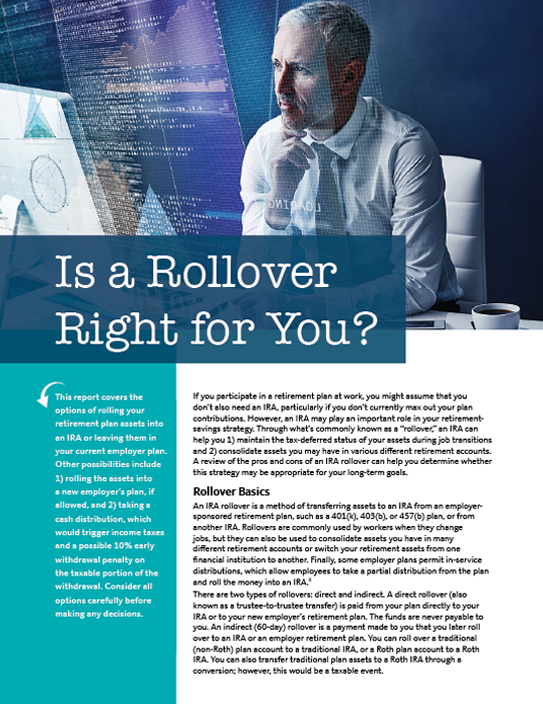 Is a Rollover Right for You? [Free Report]
How an IRA Can Support Your Retirement Strategy
When leaving your employer, you typically have four options for managing retirement plan assets: 1) leave your money in the current plan; 2) transfer assets into your new employer's plan; 3) withdraw the funds; or 4) roll the money into an IRA. Find out why an IRA rollover may be appropriate for your needs.
Why You Need This Free Report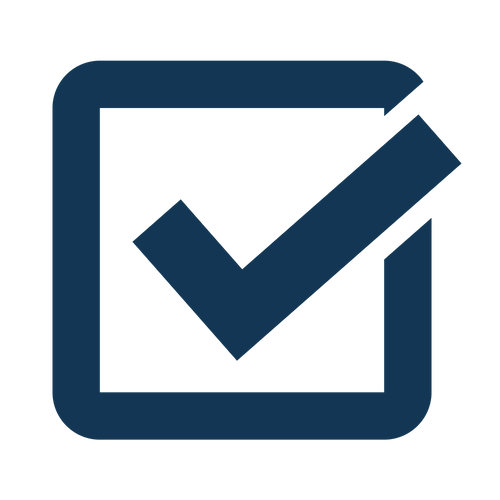 Confidence
Be confident in your retirement planning.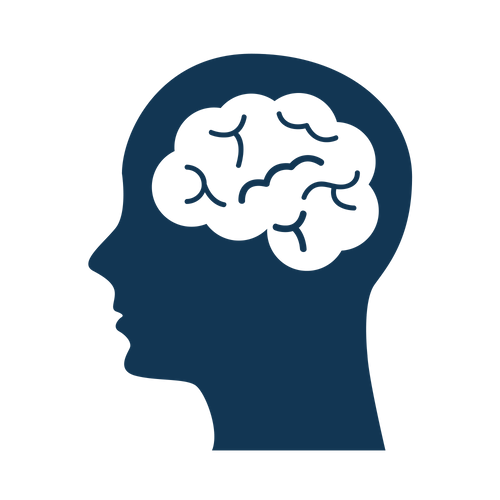 Knowledge
Understand how an IRA can support your overall retirement-savings strategy.

Guidance
Know where to get appropriate help.
What You'll Learn
Available for a limited time only, this report can help you get answers to these important questions:
How might an IRA help streamline your retirement-savings strategy?
What are the options for your retirement plan money if you leave your job?
What are the possible tax consequences of the decisions you make?
What are the potential risks?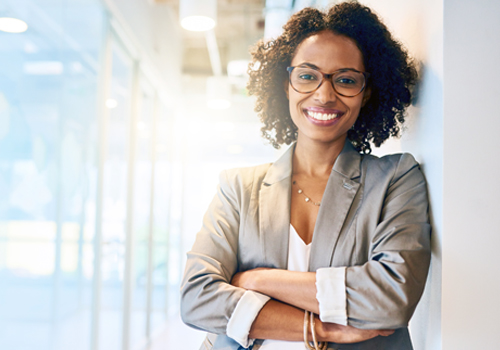 Claim your free report!
Find out how an IRA might benefit your overall retirement strategy, even if you don't contribute the maximum to your work-based retirement plan.
View your free report and learn more today!
We respect your privacy and will NEVER spam you.
Sponsored By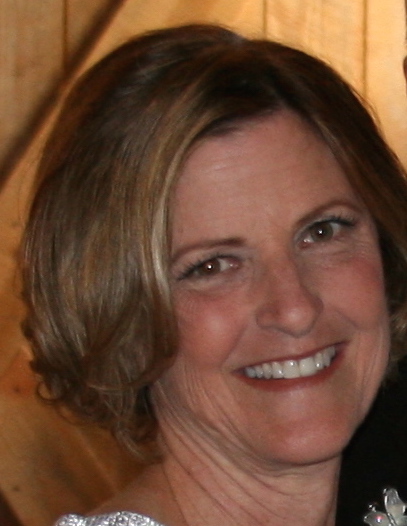 Sharon L. Burchett, MBA - Investment Advisor
Sharon L. Burchett has been an investment adviser for over 30 years. She specializes in listening to your unique concerns and desires and believes in a relationship built on mutual trust and open communication. Learning each individual's situation and creating a personal plan of financial protection, growth and sustainability is the key to a successful portfolio.